Social stress can increase inflammation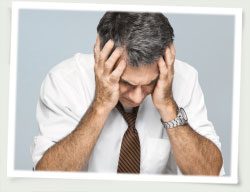 Los Angeles, California - People in stressful social situations show greater increases in inflammation, researchers from UCLA reported in the Proceedings of the National Academy of Sciences.
In the study, 124 volunteers were placed in awkward social situations: giving an impromptu speech, performing difficult mental arithmetic and taking part in an online game. In all scenarios, participants were subjected to social rejection.
Researchers discovered that participants who showed increased activity in brain regions that responded to social stress also had increases in inflammatory activity when exposed to acute social stress in the lab.
"This is further evidence of how closely our mind and body are connected," said George Slavich, a postdoctoral fellow at the UCLA Cousins Center for Psychoneuroimmunology. "We have known for a long time that social stress can 'get under the skin' to increase risk for disease, but it's been unclear exactly how these effects occur. To our knowledge, this study is the first to identify the neurocognitive pathways that might be involved in inflammatory responses to acute social stress."
Researchers noted that chronic inflammation can put people at risk for a variety of health conditions.
Omega-3 may help protect against brain injury damage
Morgantown, West Virginia - Use of Omega-3 fatty acids prior to a brain injury may help reduce the resulting damage, scientists reported in the journal Neurosurgery. These same researchers discovered in past studies that the Omega-3 fatty acid docosahexaenoic acid (DHA) showed positive results in post-injury treatment and wanted to test its effects when given prior to injury.
Using rats, researchers administered DHA for 30 days and then induced traumatic brain injuries. The rats given the highest amounts of DHA experienced the least amount of tissue damage.
The scientists concluded, "The potential for DHA to provide prophylactic [preventive] benefit to the brain against traumatic injury appears promising and requires further investigation."
Too much TV or computer time may be bad news for the heart
London, United Kingdom - Spending more than two hours per day watching TV or on the computer can increase the risk of a cardiac event, according to a study in the Journal of the American College of Cardiology.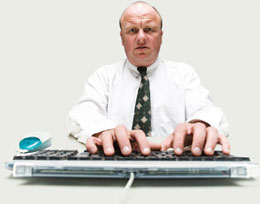 Researchers followed 4,512 Scottish men for four years and found that those men who spent two or more hours in front of a screen every day were 125% more at risk of a cardiac event than those who watched less. Those who watched four hours or more were 48% more likely to die from any cause.
Scientists concluded that inflammation and metabolic risk factors partly played a role. C-reactive protein, a marker for inflammation, was two times higher in those with four or more hours of screen time than those with less than two hours.
Physical activity did not lessen the risk of cardiac events.